Thank you for trusting me to send you resources on how to leverage the digital economy!
The first workshop should be already in your inbox.
If you're not seeing an email from me with a direct link to Workshop 1, check your Spam folder as mail filters sometimes have a mind of their own!
But, if you want to start right now:
Invest in yourself and watch how it multiplies back to you!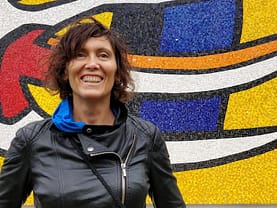 I truly believe that these workshops will get you on the fast track to learning the future proof skills of creating your own online business. When you start putting them into action you will not only secure your income but also create a more meaningful life.
When I first started on this entrepreneurial journey a year ago, I was confident that I can learn new skills but had doubts because I had no previous entrepreneurial experience. Learning every day a little and applying the new knowledge immediately made me progress quickly and realize that entrepreneurs are not some kind of superheroes. Entrepreneurship can be learned just like any other set of skills and for a big part, it is based on common sense.
"It is not one or the other. You can build your digital business around your regular job and busy family life. Discipline and Action are key!" *
As people, we often think in black and white categories. We either can have a regular job, or own a business. My reality has proven that it can be both. I built my digital business working an hour or two per day in parallel with my regular job. It takes discipline, but it is perfectly possible. In fact, I use the knowledge from the one to enhance the other. Overall I have become a more productive, efficient, and knowledgable person.
What to expect
You will understand how the two business models based on Affiliate Marketing and E-commerce will enable you to leverage the digital economy.
Get excited, you are going to love this unique combination of digital and marketing skills, leadership, productivity, and self-discovery.
Connect
Let me know if you have any questions or need support. Just reply to one of my emails and I will get back to you ASAP.
I am looking forward to welcoming you to our supportive, learning community. Here is a short impression of one of the live events SFM organizes.
Meet a few of my fellow students:
Ilan Ferdman, USA
Ilan was once an investment banker, which meant long, stressful hours away from home. What he wanted most was a lifestyle that gave him the freedom to spend every day watching his beautiful children grow up. He explains: "Thanks to my mentors, thanks to the SFM Community, I've been able to build that kind of lifestyle for myself and then train thousands of others to do the same for themselves. So the question you really have to ask is not 'What is a Digital Lifestyle?', but 'What would be the lifestyle that I want to create for myself, what would be the freedom that I want to fight to achieve – and then go and educate yourself around how to do that." As Ilan also says, freedom means different things to different people, but what matters is that YOU get to choose.
---
Greg & Fiona Scott, New Zealand (Globetrotters)
For many years, married couple Greg and Fiona led extremely busy lives working really hard in London – Greg was a Project Manager, Fiona a Chartered Accountant. They realized that they'd become stressed out and far from fulfilled, so they decided to take a leap of faith and quit their jobs: We love to travel,… We wanted a business where we could do what we like… and be passionate about what we're doing… I'm now 49 and Greg is coming up to 51 – we've reinvented, re-skilled and re-educated ourselves… Now we can run our lifestyle around our business and not the other way around." Greg and Fiona are, but you can be sure they're in a gorgeous, sunny part of the world as they continue to run their affiliate marketing business.
---
Amy Taylor – UK
"I left my corporate sales job 18 months after submitting my application having no idea what this was or what it could do for me. Everything you need under one roof to succeed at LIFE! I cannot thank you all enough.
For all of you starting on this entrepreneurial journey: If you've even heard that inner voice tell you 'there's something better out there' … it's because there is."
It is never too late to start creating the life you love!
Special BONUS training just for you, who scrolled down this far: How To Make Your First 10k Online!
* DISCLAIMER: Individual results will vary from person to person. We cannot guarantee any results. Please read the Disclaimers and Privacy Policy below.