Our education, mentorship and community have transformed so many lives. Listen to their stories to get inspired and see what is available for you as well. If they could do it, you can do it too!
Greg & Fiona Scott, New Zeeland
Members of our community make stuff happen…
VANESSA HAS HER BEST DAY EVER (SO FAR) … NEARLY £400 IN SALES ACROSS AMAZON AND EBAY. TURNING HER MONTHLY RESULTS INTO HER DAILY!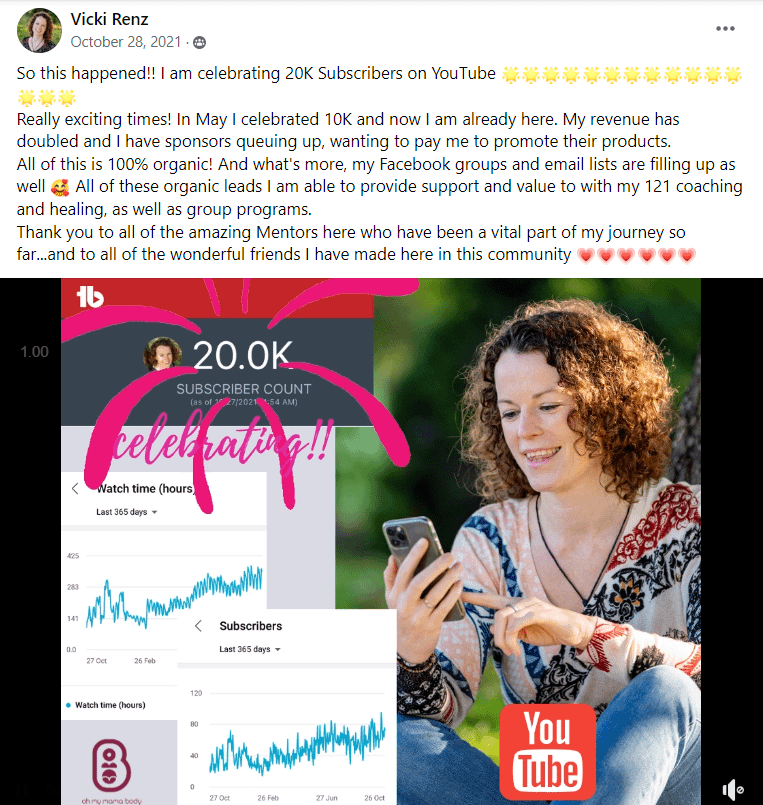 VICKY USED THE AUTHORITY MARKETING TO GROW HER INCOME FROM SCRATCH AROUND THE TOPIC SHE IS SO PASSIONATE ABOUT: FERTILITY. NOW EVERY DAY, VICKY GETS TO WAKE UP HELPING WOMEN WITH PREGNANCY THROUGH HER BRAND OH MY MAMA BODY."
DISCOVER HOW TO TURN YOUR INTERESTS INTO INCOME STREAMS