Many times affiliate newbies feel uncomfortable with starting a blog. If you are considering the affiliate marketing path and are intimidated by the idea of having to do blogging – then this is for you.
Let's explore together how to deal with these two main fears limiting us from expressing ourselves freely in blogs and in life in general:
Fear of not being good enough: I have nothing to say of value and who on earth would like to listen to me? I am not a native English speaker, how could I ever think of blogging seriously?
Fear of criticism: What if people do not like what I say and finally realize how uninteresting person I am? What if they do not agree with me? Will I embarrass myself?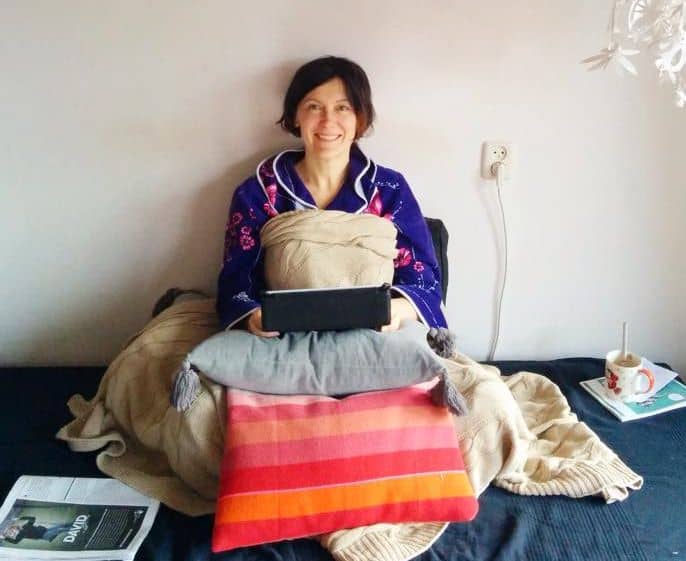 Before you start blogging
Before we dive into the fears of blogging, let's quickly look at the main reason marketers blog. Marketers blog to connect with potential customers and bring a certain idea or product to their attention.
It is one of the free content strategies available to affiliate marketers to start developing their authority and business on a low budget.
The only way to attract and retain people is to provide them with something they need or care about!
To be able to provide value, you first need to know who do you want to serve, or in other words, who is your customer. Be very curious and research what are his needs, fears, desires, daily routine, and all the things he beliefs. The more you know your customer the better you can serve him with the content of your blogs.
Once you know who your customer is you can define the content of your blogs. The content can be educational and informative, inspirational, or entertaining, all is good as long as it is relevant for your customer and authentic.
Fear of not being good enough
Now that you have done all the proper preparations with researching who your customer is, your fear of being not good enough might have loosened its grip a bit. Hear this:
People make the error to think that they need to have a Ph.D. to write a useful educational blog. All you need is an experience in the subject and being just one step ahead of your audience.
That's a relief, isn't it? If you are still not ready to make your first blog, here what Tony Robbins advises on how to stop thinking you are not good enough.
Choose something easy to start with, like the "how to.." blog. The Internet is full of them. From how to be more productive, how to create habits all the way to my favorite topic: how to make a delicious tiramisu 🙂
Now imagine your family and friends love your tiramisu and you love preparing it. Then why not teaching them and other people how you do it? Along with the tiramisu recipe, with the time you might decide to extend your blogs with content about your interest in Italian culture in general.
People like you, passionate about cooking and Italy will find this information valuable. By consistent blogging of Italian recipes and cultural insights, you will slowly develop a trustful relationship with your potential customers.
You can then combine your passion for cucina e cultura italiana with being an affiliate for vacation homes in Italy or cooking and language courses or kitchen utensils. These are of course just some random ideas, but I hope you are getting the point I want to make.
Blogging about your passions and interests will attract like-minded people. They will see value in the knowledge, experience, and products you are promoting.
If you are still not convinced to write your first blog, then write it without publishing. Writing in itself is very benefitial practice and an excellent self-help practice to resolve limitting fears. I have written about it here.
Afraid of the critics
But what if people don't like what you blog about or give you a negative feedback? Wouldn't that be painful?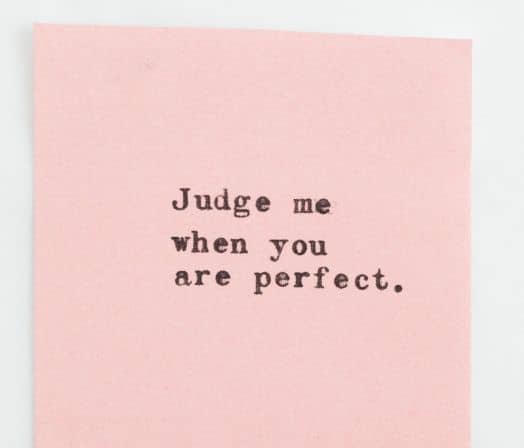 This is a shared fear of all humanity. We all want to be liked and accepted. When we raise our voices and express our opinion, there will always be people who resonate and support and people who have different beliefs.
My advice is to see if you can learn something from the critics and primarely focus on the first group of people, where your message can add value.

The more you write from your heart and show your authentic self, with all the vulnerabilities and wins, the deeper you connect with the right people, those for which your message is relevant. The trust you build with them will enable you to guide, inspire, and connect in a meaningful way.
In many ways, blogging is similar to building friendships! You have to let people get to know you before they can trust you!
You can write about what inspires you or dedicate a series of blogs to your role models. You can provide inspiration by sharing your own experience in overcoming a certain problem.
Also talking about the books that changed your life can be very valuable advice for your audience. Maybe you are listening to podcasts or any other ways that you use to keep yourself motivated and happy.
Share it!
There is always someone who can benefit from this information.
For example, here is a blog I wrote to inspire people to keep searching and refining the unique value that they can give to the world. I got mixed reactions. Some people were inspired, others challenged me with questions that triggered me to further explore this topic.
I admit receiving negative critics is not always easy when you have done your best. However, if you choose to see them as opportunities to learn more about your customers and yourself, then you might even start welcoming them as your blogger's confidence grows.
Do it anyway
The idea of starting to blog might be inviting and scary at the same time. Don't let fears keep you small and be in the way of your success.
Blogging is one of the affiliate marketing strategies and a real opportunity to do what you love and get paid for. Blog about your interests, connect with like-minded people and develop your business around your life.
Instead of letting fears stop you, acknowledge them and do it anyway. Step out of your comfort zone for a short while and see how these fears fade with time and make space for a more confident and happy you!
What will your first blog be about?
PS. I wrote my first blog almost a year ago together with my daughter 🙂 I found this coproduction a very fulfilling and creative way to spend time with her.
---
Learn more about the opportunities of creating an online income stream. Achieve financial independence and freedom to live life on your own terms!
---
>> Click here << for a list of books that recently influenced me profoundly and are today part of my body and mind.