Wouldn't it be great if you can confidently persuade your boss to support your next project?
And how satisfied would you feel if you can cajole your teenager to limit the screen time?
If you are up for a real challenge, imagine convincing your partner to get a dog?
If you can handle the above situations smoothly and achieve the desired outcome then you can stop reading here.
We Are All In Sales
Sales? Blecch, I would have exclaimed some years ago.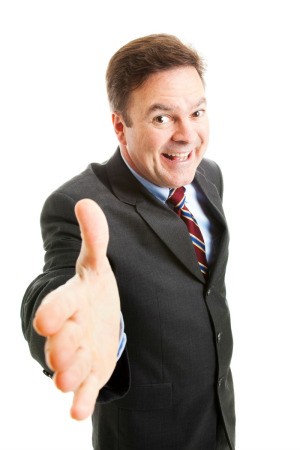 I was associating selling with being annoying and pushing people to do something or buy a product/service they didn't want. Today, I know better.
If I could teach my children one skill only, then that would be the skill of selling. I have never thought of myself as a salesperson, but I have come to the realization that we all are.
Only a little part of the sales skills is related to selling products. Selling in a broader sense is moving others to take action and this is what we all spend a significant amount of time on. Today, for example, I have persuaded my daughter to clean her room. I can assure you, this was not an easy task!!
I also wrote this article to convince you that selling is a useful skill. On Monday I will pitch my project to my boss hoping that she will approve its implementation because I understood her needs and requirements well.
Sales is not just about earning money. You can sell ideas, time, attention, anything that can be exchanged and is of value to others.
We can learn a good deal about sales especially from professionals working in not overly commercial sectors, such as education and health care.
Physicians are selling a remedy and are convincing patients to embark on a healthy lifestyle. Teachers are selling knowledge, persuading students that investing time in education will get them a better future.
How To Master Selling With Attunement
If selling is so important and omnipresent in our lives, let us learn how to do it properly. According to Daniel Pink attunement is where we should start.
Attunement is a capacity to see the perspective of the other, to get inside of the other's head. If you are attuned with the other, you are able to step outside of your own experience and imagine the emotions, perceptions, and motivations of the other.
Perspective-taking is related, but not the same as empathy. The first one is a cognitive capacity and it is practiced by thinking and imagining, while empathy is an emotional response. Studies show that to achieve attunement it is "more beneficial to get insight into their heads than to have them inside one's own heart".
The simplest way to get into the head of others is to start a conversation and ask open questions. Be curious about their world and listen actively. Give space to small talk to find commonalities. People are more likely to move together when they share common ground and we usually have more in common than first sight might suggest. Check this amazing ad from the Danish Television channel TV2.
For even better results, you can reduce your power to open space to the other person to express himself more freely. Another way to attune is by applying strategic mimicry. Both are explained in the continuation.
Reduce your power level
In his brilliant book "To sell is human" Mr. Pink pulls out a very interesting social science research.
He concludes that reducing our own power level when starting encounters helps to get attuned. When we position ourselves lower and act with humility, it is more likely that we will actively listen and we will be more focused on what we can learn from or about the other person. Much like the art of improvisational theater, we accept any offer from the other person, so that he can feel free to express himself in an honest and authentic way.
Here is an exercise that can help you discover the power levels of the conversation participants.
Exercise: Discussion map
Next time you have a meeting start drawing a diagram of where each person in the meeting is seating. Then every time someone talks mark an X next to his name. When person A speaks directly to person B draw a line from A to B. Here is an example, from which you can see that ST is talking the most, TT is sitting it out, and AT is being targeted perhaps with criticism or complaints.
Especially nowadays where video conferencing is so prevalent, you have the perfect occasion to exercise this without anyone seeing you 🙂 Go ahead, learn to observe, and discover the power games within your team. Create a better understanding of the social relationships and the context adopted by others to be able to get inside of their heads, assume their viewpoints, and start moving them in the right direction.
Strategic mimicry
Another technique that can help us be more attuned is mimicking. You can mimic speech accents, tone, patterns, body positions, facial expressions, basically all the behavior patterns of your conversation partner. In fact, without realizing that, we are naturally mimicking already like for example if the person you talk to leans back in his chair, we tend unconsciously to follow and lean back too.
This technique is about observing your partner and bringing awareness of his body position and expression. Then using mimicry strategically to build rapport.
I know, at first, it might sound like "aping" others, but scientists' view of mimicry is different. To them, this tendency is "deeply human, a natural act that serves as a social glue and a sign of trust". This gives us unconsciously the feeling that we are in sync with the other, which increases trust.
Here is a simple game to help you be more aware of the body language and the expressions of yourself and your conversation partner.
Exercise: Mirror, Mirror
I just played this nice game with my daughter (11). She loves it. It goes like this.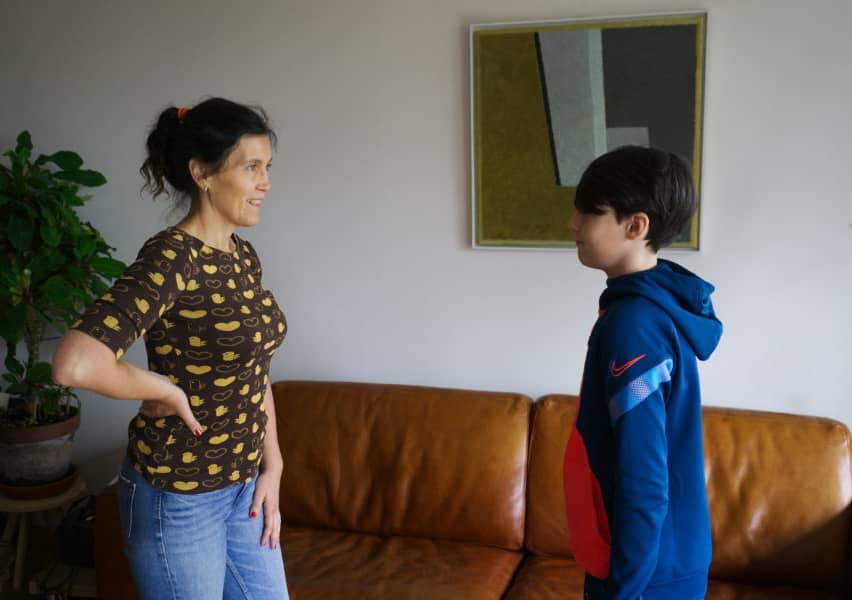 You stand facing each other observing for a minute what is the body position and the facial expression of the other person.
Then you turn the backs to each other and each of you changes something small.
After a minute you face each other again and try to see what the other person has changed. Small things, like the head leans a bit on the side now, or your feet are slightly more apart.
This exercise is fun to do and it trains you to become a better observer so that you can easily focus on the perspective of the other.
As simple as it sounds attunement requires deftness and finding the right balance between being strategic and being human, between when to speak up and when to shut up.
Conclusion
By now, I hope you realize that selling is a crucial skill and that in most cases, it is not related to commercial objectives. It is much more about building relationships based on honesty, directness, and transparency. Sales is about understanding and moving people to action. Following is a modern definition of sales from Pink's book I can relate to:
"The ability to influence, to persuade, and to change behavior while striking a balance between what others want and what you can provide them"
Mastering sales and moving others is a transformative experience. It takes you from being a follower to becoming a leader. Although it is not something we can learn overnight, we do have the opportunity to practice it and get a little bit better every day.
---
Learn more about the opportunities of creating an online income stream. Achieve financial independence and freedom to live life on your own terms!
---
>> Click here << for a list of books that recently influenced me profoundly and are today part of my body and mind.