This is my story of turning from employee to digital entrepreneur, turning from being told what to do to designing my own future.
The Normal
Once upon a time, I used to live a happy life, following the footprints of my parents. For them, and for most of their friends, the 9 to 5 job was the only secure and respectful way to provide for their families.
Growing up, I was encouraged to choose between becoming a lawyer, a physician like both of my parents, or an engineer. All the rest, like theater, journalism, music was labeled "free time" in my parent's home.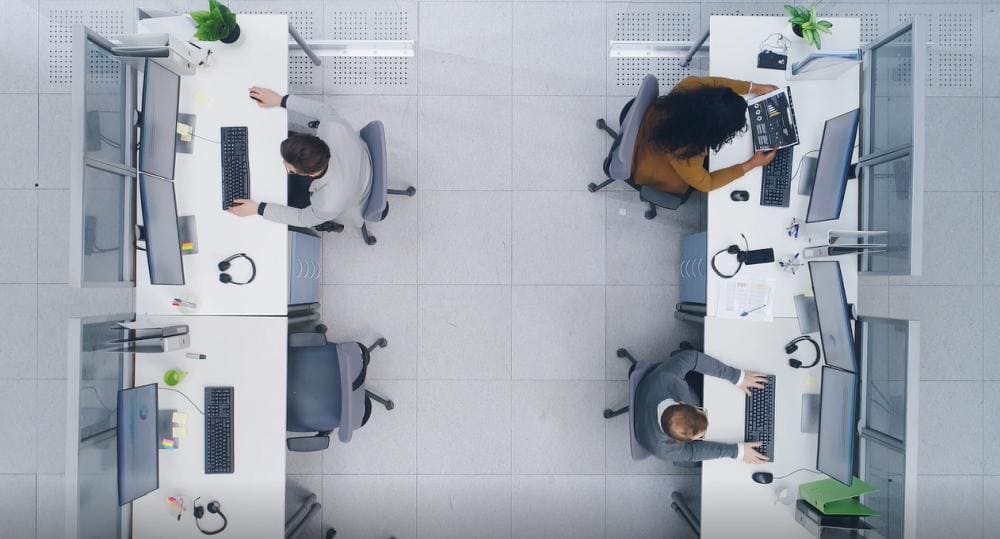 Every day during my 30s and a big part of my 40s I would go to work for a big corporation believing that I was on the right track. The job was becoming repetitive and less exciting, but somehow, my friends and colleagues thought that this was to be expected and very normal.
I enjoyed the security of being paid a regular salary. I could pay my bills and even went on a few vacations with my then young family. Most importantly, I was supposed to accept the dissatisfying work as part of the game and as something that most people in my circles also considered very normal.
The Others
I did occasionally meet people who were going after their dreams, but I could not really relate to them. My diving instructor whom I met during a vacation in Sulawesi, Indonesia, was one of them.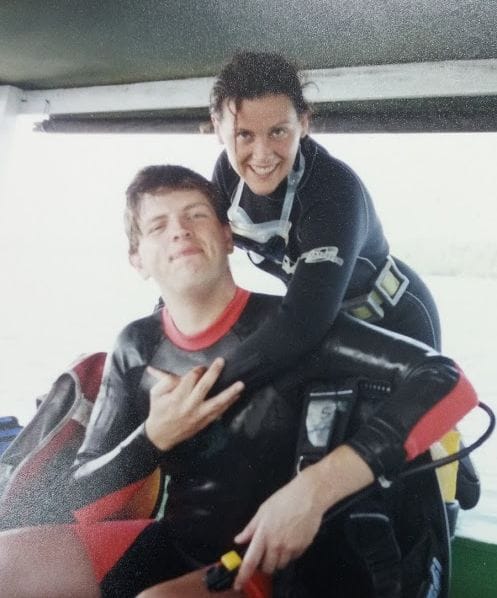 She was a biologist who developed a fascination for the marine world and left her cushy job in a biology lab in Vienna in her 50s to open a scuba diving school in Indonesia.
What a brave woman! I certainly was more than impressed, but I was also convinced that her story could not possibly be my story as well. It somehow seemed that we were made from different materials and lived in very different worlds.
To me, it seemed as if she was an actress in a movie where I certainly did not belong. I also wanted to believe that her dreams coming true was simply a result of her having plenty of luck on her side.
To bring some excitement back into my life, I took advantage of an opportunity to work in a different country for a couple of years. My family and I moved to one of the nicest locations known to me at that time, the Côte d'Azur in the South of France.
Soon, we made many friends among the expat community in Antibes. I started noticing that unlike our friends back home, many of these people were creating their own jobs and businesses.
Monica is one of the friends I met while staying in France. She was fluent in a few languages and was working as a translator for her clients as an independent contractor. With this approach, she had enough time outside of work to socialize and the flexibility to plan her time as desired with friends and family.
Another friend of mine, Patricia, had 4 children and was running a successful business of organising wine and cheese tasting events. Her business catered to a lot of customers. Many of them would arrive to the Côte d'Azur on their yachts. Some would spend the summer in the local spacious villas.
Yet another friend was running a production company, organizing photo shoots at great nature spots for major clothing brands.
I was under the impression that this drive of entrepreneurship and creativity among my Côte d'Azur friends was a consequence of the irresistible beauty of the region. The mountains and the Mediterranean Sea coupled with mostly sunny and warm weather throughout the whole year were addictive.
It looked like people were being motivated to develop their own businesses to prolong their stay in this paradise called Cote d'Azur, created by the Gods.
The Epiphany
I also wanted to stay in this gorgeous place. My dissatisfaction with the limitations of my 9-to-5 job continued to grow. I was approaching the age of 50 and had developed many other interests and passions that I wanted to pursue. I wanted to change my life but did not know where to start. The usual 9-to-5 lifestyle was all I knew for so many years.
The turning point for me happened when my mother got seriously ill, lost her mobility, and suddenly needed expensive medical care she couldn't afford. My salary was not enough to support her financially and this really hit me hard.
In these painful moments, I became aware of how shallow the financial security provided by my corporate job was. I realized that it is my responsibility to take my life into my own hands, instead of constantly whining, complaining, and bitching about how underpaid and unfulfilling my job was.
Suddenly, it became crystal clear to me what I needed to do. I found a great Mentors education platform to start learning about running an online business, leadership, and taking responsibility – the basic skills to make your dreams come true – if you ask me!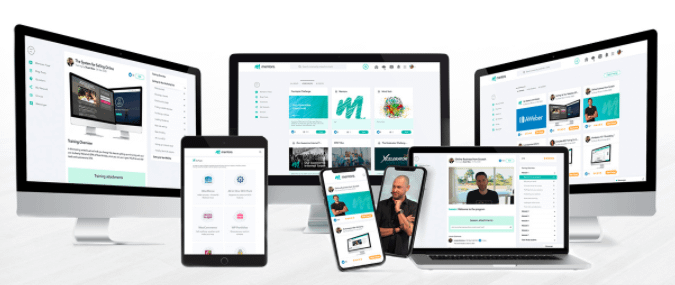 The Entrepreneur
I am so glad today that I have found a learning community and mentors to support me in making the leap to entrepreneurship.
Having your own business means that you choose what you do. You choose from your skills and interests.
I chose to stay in the digital transformation field as I am passionate about how digital technology improves our lives.
I use my knowledge of working for large corporations to help them transform their massive business processes, to help 40+ professionals gain digital business and personal leadership education.
I apply the affiliate marketing business model because it is relatively simple for quick starters like me, without previous entrepreneurial experience.
>> Check here for more info on affiliate marketing. <<
My interests have broadened with time. Today, they range from digital business to personal growth, leadership, personal branding, and finding the common field of one's passion and his unique contribution to this world.
My areas of interest have become very diverse which I assume is the case with most people of my age.
I deeply believe that it would be very hard to find a regular job that would fit well the person that I am today.
I believe, that at the age of 50+ we have the necessary capabilities, maturity, and life experience to create a successful business of our own.
Even more, we also have a moral obligation to do so because the businesses that we create become conduits we can use to share the unique skill sets, knowledge and values we have established over the many years we have been productive members of our society.
Our unique contribution makes the world more colorful, diverse, and sustainable. There is no point in staying small and invisible in some dusty office corner when you have so much value to give!
Conclusion
9 to 5 is not the norm anymore. There is so much more possible in today's digital economy.
It might feel terrifying to take the leap from being an employee to becoming a successful entrepreneur in order to pursue a more interesting and rewarding life. However, I can attest that with proper education and guidance, it is very doable.
>> Click here to learn more about online business education <<
And once you experience financial stability and waking up every day excited to work on the things you love – believe me – you will not be looking back!
---
Learn more about the opportunities of creating an online income stream. Achieve financial independence and freedom to live life on your own terms!
---
>> Click here << for a list of books that recently influenced me profoundly and are today part of my body and mind.