Do you dream of retiring earlier and being free to follow your adventurous plans?
Or has the global wreak destruction of the coronavirus already knocked on your door and made you worried about your financial future?
Or perhaps, you are just like me, living from day to day, thinking that everything is okay as long as you have a regular job and your monthly costs are covered.
Until one day, when suddenly something happens, that makes you see how shallow your wallet is and how vulnerable you actually are.
Wake up call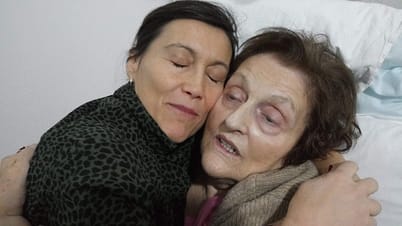 In my case, it was when my mother got weak, broke her hip and could not take care of herself anymore. She suddenly needed special treatments and 24-hour service, which she could not afford.
You can imagine how much I would have loved to be able to help her. To be able to lift the difficulties she was going through by taking at least her financial worries away. But I couldn't, and that hit me really hard. It made me feel useless and miserable.
I have been having a respectful corporate job for almost 30 years and yet, my salary was not sufficient enough to accumulate the financial means to help my parents. This situation felt unbearable and unjust, and yet I am thankful it happened sooner than later, to wake me up.
Do something about it
The situation with my mother pushed me to think further. I realized that it will not take long before my health care bills become significantly higher too.
This, combined with the global pension crises recently described in the Financial Times, meant that my financial stress will only increase and I could not keep shutting my eyes anymore.
And when you start looking around, the solutions will come your way. I was lucky to get the recommendation from a trusted and dear friend about the SFM online academy. This academy has a unique curriculum which is a combination of entrepreneurial and digital marketing skills. Thanks to the divers, vivid community I am on the fast track of learning to leverage the power of the digital economy and generate extra passive income to secure my future.

I never thought I will become an entrepreneur, but when you build a business centered around your interests and passions, it works like a magnet. The personal growth I have experienced ever since and the confidence I have gained in being able to cope with any financial drawback are some of the benefits of this investment in myself.
It all started with these series of free workshops which I am delighted to share with you. Meet Stuart Ross, one of the most inspiring visionaries and marketing gurus I have the honor to learn from. Walk around, get informed and decide if now is the right time to invest in your financial well-being.
I will be here to answer any questions and support you the best I can.
When we invest in ourselves, it multiplies back to us. Good luck and stay safe!
---
Learn more about the opportunities of creating an online income stream. Achieve financial independence and freedom to live life on your own terms!
---
>> Click here << for a list of books that recently influenced me profoundly and are today part of my body and mind.