Now that I am on this exciting journey of building my own online business, I am noticing that some of my hardened beliefs are starting to change. There are plenty of practical things to organize and new skills to learn in this phase.
From configuring my digital assets to mastering new marketing and communication tools. They all contribute to my progress however, I feel that the shift in my beliefs is the biggest accelerator towards the much-desired financial freedom and more meaningful life.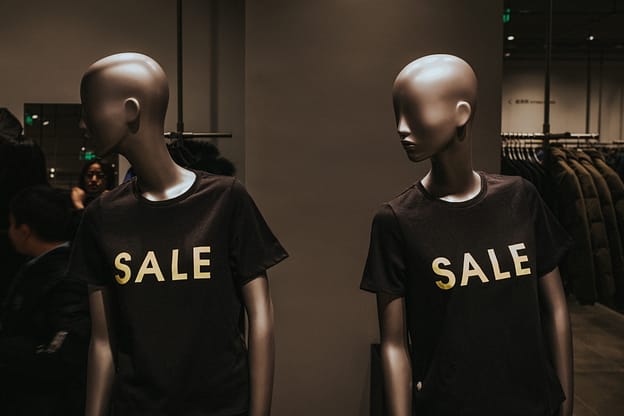 So here are the 3 changing beliefs:
Selling is bad
Keep work and personal life separate
Entrepreneurship is risky
Selling Is Bad
I am raised in a culture where modesty was one of the highest virtues one could have and selling was the exact opposite. Selling was seen as a dubious job of pushing people to buy something totally useless by applying manipulative tricks and lies.
I was convinced that I am not a good salesperson and that I should not even think of becoming one.

In the process of setting up my own business, I started thinking about my purpose and the value I am adding to the world. Pretty soon, I figured out, that the only reason my business will thrive is if I am adding value to my customers. If my products and services, genuinely help, inspire positive change, inform, educate, or solve people's problems, then I should be proud of what I am selling, right?
I realized that selling is much more about listening to the customers and understanding the situation they are in and with that knowledge, focusing on the value you can create for them.
Selling is thus a good thing to do when you motivate people to challenge the status quo, take action, and achieve what they desire. As this business school professor told The Harvard Business Review, selling is not about putting undue pressure on and talking incessantly. Rather, selling is persuading, inspiring, and leading to drive change.
I am glad I am honing my sales skills as we speak because they are actually very useful in all kinds of situations, not only in business.

Every leader needs to be good at sales. Whether you want to move your neighbors to invest in a certain good cause or guide your children to develop healthy habits, the sales skills come in handy. They will help you create strong relations with these people, grab their attention, and inspire them to make the desired change.
Keep Work and Personal Life Separate
The second thing I believed is that my work and private lives should be kept separate. I believed that I should strive to integrate well in my work environment by adopting the well-established norms while leaving all my unique traits, dreams, and exciting ideas at home.

You could easily observe this strong division in my wardrobe. The ironed, stiff and boring gray and blue clothes hanging on the one side, and the colorful, comfortable ones expressing my unique personality on the other side.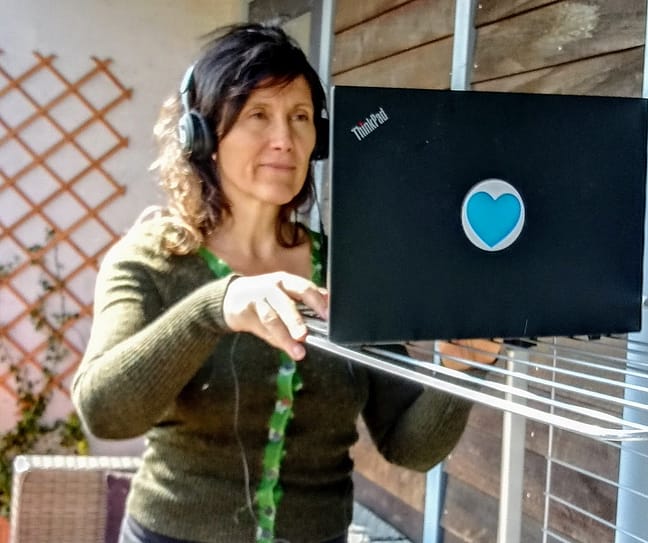 Working on my own business has helped me merge these two worlds and get the best out of them. Working for many years in corporate and consulting jobs has taught me how to blend in my customers' culture, listen actively, and understand their pains and desires.
On the other hand, my own business is teaching me to cherish the unique experience I have and trust that it is the best source for creative and innovative ideas. I am not talking just about the things mentioned in my corporate cv, but especially about all the turns and the choices, places, events, and insights that influenced me becoming the person, I am today.
Becoming your own boss is the best way to accelerate personal growth.
I believe now that the better you get to know yourself and the more your share your perspective, the more connected you will become with likeminded people, and the sooner you will discover what is the unique value you can provide to the others. And if the others are happy with it, they will be more then willing to reward you.
Entrepreneurship is risky
The risk was my major reason to avoid considering entrepreneurship until I realized that the security I have by working for one company is fake. This is unfortunately confirmed today as we watch millions of people who have been impacted by the current COVID-19 crises.

Someone who works for a company has one source of income, their employer. An entrepreneur can create many different sources. If the employee gets laid off, they are out of a paycheck, but if an entrepreneur loses a customer, they have many more to fall back on.
Once I understood these dynamics and realized that no one owes me anything, not my company nor my government, it became crystal clear that I should take full responsibility for my financial future.
This is what motivates me to invest in myself and my business, to figure out what is my unique contribution to this world, to imagine the ways to achieving it, to find the methods that increase my productivity, to persist, to be the creator of my life!
When managed properly, being an entrepreneur can actually be one of the safest and most fulfilling careers possible.
Conclusion
I am thankful to have discovered that entrepreneurship is the constant fire that energizes and challenges me to be a better version of myself every single day. Since I have started on this amazing leadership and personal growth journey, I have challenged many of my limiting beliefs and created new possibilities for me and the people around me.
If entrepreneurship and setting up your online business sounds interesting to you, check this excellent training below.
---
Learn more about the opportunities of creating an online income stream. Achieve financial independence and freedom to live life on your own terms!
---
>> Click here << for a list of books that recently influenced me profoundly and are today part of my body and mind.