For some time I was fed up having an unfulfilling and underpaid job. Deep down I knew I could do much better and I was informing myself what are the possibilities.
From all the options I considered, becoming an affiliate marketer was standing out because of these 3 crucial characteristics:
Simple Business Model
Location Independent Income
Personal Growth
Characteristic 1: Simple Business Model
The affiliate marketing business model is perfect for first-time business owners because of its simplicity. You are only concerned about marketing products and services of other people.
All other parts of the chain, such as product development, fulfillment, payment, and customer care are being taken care of by someone else, for example, Amazon.
After 30 years of being an employer in the corporate world, I was going to make a move to entrepreneurship. This on its own requires a big mindset shift, so starting with a lean business model was essential.

In addition, while many businesses are struggling at the moment, Affiliate Marketing is thriving. The industry is worth an estimated $12 billion right now and is set to grow by at least a further 10% over the next few years.
Characteristic 2: Location Independent Income
All I need to run my affiliate online business is a laptop and a good internet connection. Location independent income means a lot to me, it means freedom!!
I will be able to work from home or wherever I need and want to be at a given moment. This will allow me to combine work with travel, but also visit my parents more often and help them with the difficult moments they might encounter as they grow old.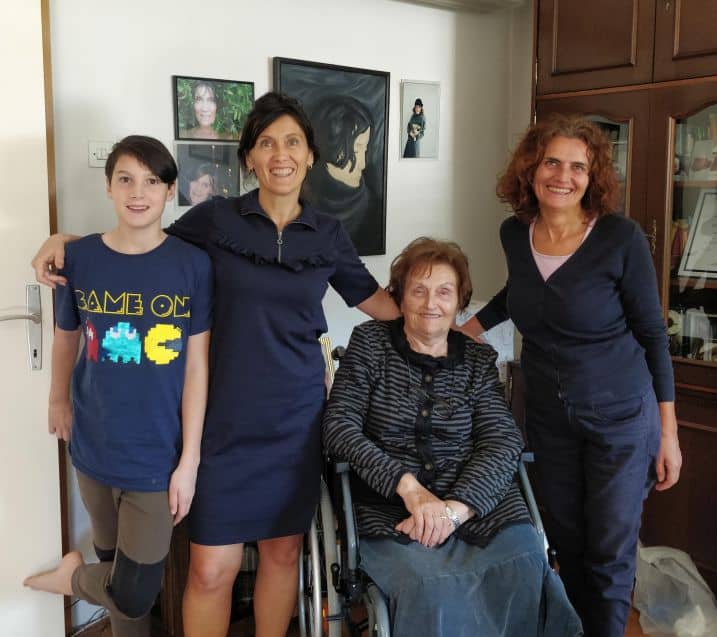 I will have more autonomy in organizing my time, so I will be spending more quality time with my children, family, and friends.
The location freedom is priceless and a big motivator getting me through the initial steep learning curve.

Characteristic 3: Personal Growth
As an affiliate marketer, I am promoting products and services that I love and value. To determine what is that you want and can bring to the market, you need to go through a wonderful self-discovery journey.
You need to become clear about what your top values are and what makes your life and professional experience unique. I have written some more about it here.
You also need to figure out what is your ideal day and create a vision with an action plan to come there.
This personal growth journey will help you determine what is your unique contribution to the world, which brings value to others for which they are willing to pay.
In addition, starting your own online business means, you are the boss now. To act like a boss, I needed to learn to take risks, to deal with big money, to be resourceful when things don't turn as planned. This is exactly what makes me fulfilled, what brings me more excitement and joy in life!
It is not always easy, but you grow together with your business! The path into entrepreneurship is a path of learning to deal with fear and at the same time having a solid and clear vision that feeds your faith to make the small, persistent steps every day.
How do you choose products to promote
As an affiliate marketer, I promote other people's products and services, earning a commission if people actually end up buying thanks to my marketing. I need to study the products and services that I feel have value.
To determine the products I could promote, I looked into how I spend my free time, which activities I enjoy doing and what are the objects in my home that I love to be surrounded with. I also started noticing which topics I love to discuss with my friends and this is how I concluded to start promoting digital educational products and books.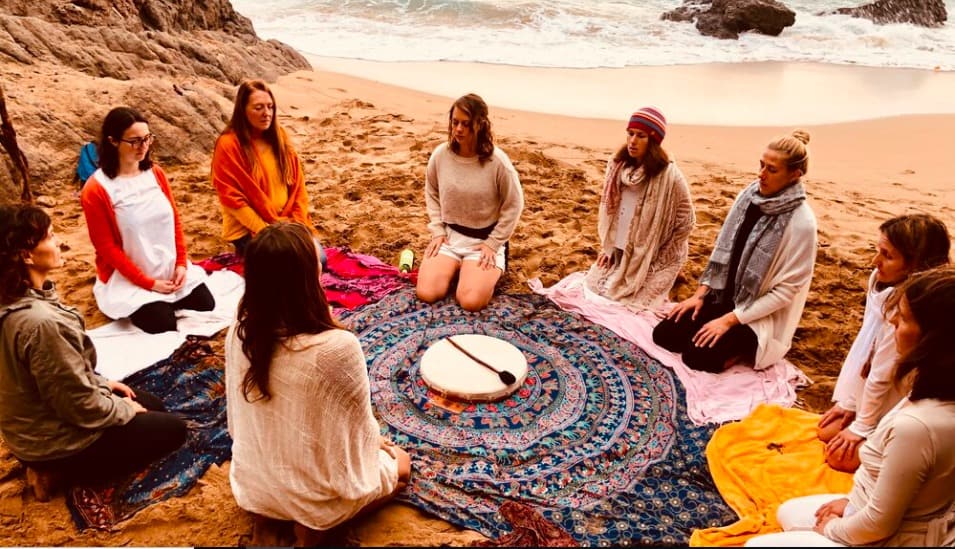 The world of tantra yoga and teachings was also a good affiliate niche candidate, but I decided to start small and park it for now.
By the way, this is another convenient thing about this business. You can start with one product and grow your product palette once you have honed your marketing skills or when your personal interests and hobbies change.
What are the skills of the affiliate marketer
My part of the game as an affiliate is to learn everything about the product I promote and find customers for it. I need to know how people can benefit from using the product and educate customers to understand those benefits.
Another part of my job is to know where to find those customers who match my product. Are they on Youtube and when? Are they using specific digital forums or frequenting specific websites or Facebook groups?
For example, I have a whole website around the topic of meaningful work, also called in the marketing jargon, an authority website. I might promote this book by Tim Ferriss by writing a blog on my website and explaining how this book gave me the idea of affiliate marketing as an alternative or addition to the 9 to 5 corporate job.
If you trust me and you find the information valuable, you can then click on the link and buy the book. In this case, Amazon will pay me a commission.
This is called content marketing. There are many other digital ways I can use to get to the potential customers and market my products. I can use social networks like Linkedin, Facebook, and Instagram, or I can create ads to be shown when people search on Google for things related to my products.
The digital ways to reach potential customers are plenty, but once you hone your marketing and communication skills, you can apply them everywhere. So here are the basic skills:
Building and maintaining an authority website – this is a combination of digital skills and building confidence that your voice matters, that you do have something of value to say.

Creating inspiring and valuable content, copywriting, story-telling, topic research. These skills can be compared to journalism in combination with personal growth and self-discovery.

Digital marketing – finding out where potential customers are (market research) and building a valuable and trustful relationship with them (communication and human behavior studies).
Where to start?
If you want to learn more about affiliate marketing and how to start your own online business, then I strongly recommend you to check the Mentors education platform.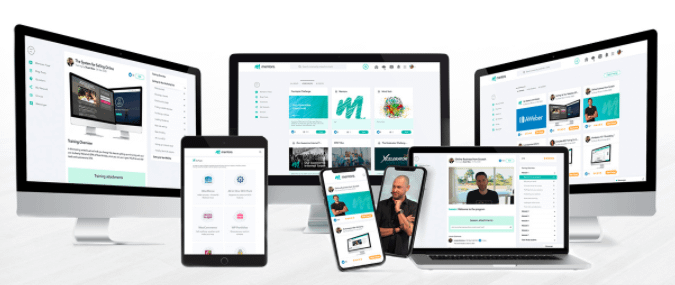 There are lots of training institutions out there, but this one I know from the inside and I can tell you that the quality of their education, tools, training, and support is exceptional.
I love being part of this vibrant international community and to have access to all the entrepreneurial and marketing knowledge for the same money per month I pay for my sports club.
Contact me if you have questions or directly create a free account to experience it with your own eyes.

Click here to create your free account 
All in all affiliate marketing is a good way to get started as an entrepreneur in the online world. Are you considering it?
Let me know in the comments.
---
Learn more about the opportunities of creating an online income stream. Achieve financial independence and freedom to live life on your own terms!
---
>> Click here << for a list of books that recently influenced me profoundly and are today part of my body and mind.