Do you want to bring your career and life to the next level and are ready to develop new skills? Are you considering an MBA?
The MBA studies are the standard answer to your need for growth however, creating your own digital business might be even a better investment of your precious time and money.
The MBA Promise
I must admit that the MBA promise sounds really attractive.

You will become a leader with a purpose who can create her job description based on her clear vision. You will unlock your full potential, stand out, be able to identify solutions to complex problems and reflect on your values, goals, and beliefs. You will produce significant value to others and you will be paid abundantly in return. You will be free from financial worries. You will show to the world how much more you have to offer
In my opinion, in the current post-pandemic economic climate, the chances that you will achieve the above goals through an MBA study are much lower than if you would study how to start a digital business instead.
Here are the five reasons why I chose to learn how to start my own business from scratch with the SFM over the MBA.
Comparison Between MBA and Starting Your Own Online Business
I chose to become a digital entrepreneur for the following reasons.
Higher increase in income
MBA graduates report salary increases between 60% to 200%
SFM student sets up his own digital business during the studies and can start earning while learning. My forecast is that my business will become profitable by the end of the first year. Opposite to how a salary works, I can scale my income, and have seen many fellow students do it, to six figures and beyond. This solely depends on my effort and dedication to develop my business further.
Lower costs
In the UK, the tuition fees for a full-time MBA can cost anything from £30,000, to £90,000.
The SFM education costs around £100 per month for group online lessons, including access to over 10,000 e-Learning courses in Business, Marketing, Creative and Technology and free access to all the Linkedin Courses. If you want Expert Mentorship, Masterminding & Over-the-Shoulder Training it will cost you another £2000 per year.
Bigger Return On Investment – ROI
Only after the MBA graduation, you can profit from a higher salary position. However, given the current situation, an MBA might not make any difference to the recruitment opportunities as big companies will be looking hard at their bottom lines.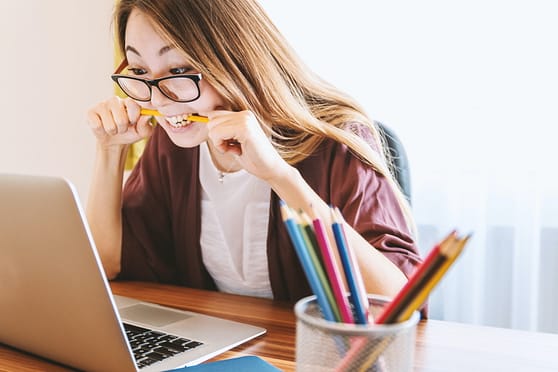 The digital economy on the other hand is booming and the pandemic is even accelerating this trand. According to the latest research of HSBC Global Markets and Banking, some 10 – 30% of retail sales are currently online in most developed countries with double-digit growth over the past year. They estimate that about half of goods consumption could be online in many developed markets by 2030.
With SFM you can earn as you learn. Usually, it takes 3 to 6 months to start getting revenue from your digital business and then you can focus on developing and fine-tuning your strategies to become profitable in a very agile way.
More freedom and flexibility
In your new MBA role, you will most probably be working longer hours than before, be under much higher pressure, and still selling your time for money in a very hierarchical environment.
Once you set up your own digital business, it runs on autopilot. You can establish valuable relationships with customers all over the world and run your business from the comfort of your home or where ever you want to travel or be.
Personal growth
With an MBA you will probably stay in the corporate world and develop knowledge and leadership which is specific to your role and industry.
On the contrary, your own business is centered around your purpose and the things you love to do. You will provide services or products that play to your strengths and that you would feel are truly worthwhile.
Conclusion
I hope you can use this comparison study between MBA and Starting Your Own Digital Business to decide what is the best way to bring your career and life to the next level.
The new circumstances brought by the global impact of COVID-19, have stimulated many people to reimagine their future and ask an even bigger question than the choice of education.
If you are interested in developing new skills and are prepared to invest some time and spend some money to do so, what would you really like to do?

What is that service or product that plays to your strengths, that someone will pay you for, and that you would feel is truly worthwhile?
To learn more about the digital economy opportunities and the SFM educational platform, check the free Webinar given by Stuart Ross, one of the top digital business strategists I have the honor to have as a mentor.

---
Learn more about the opportunities of creating an online income stream. Achieve financial independence and freedom to live life on your own terms!
---
>> Click here << for a list of books that recently influenced me profoundly and are today part of my body and mind.